"Why am I discouraged? Why is my heart so sad? I will put my hope in God! I will praise him again— my Savior and my God! Now I am deeply discouraged, but I will remember you…"
‭‭Psalms‬ ‭42:5-6‬ ‭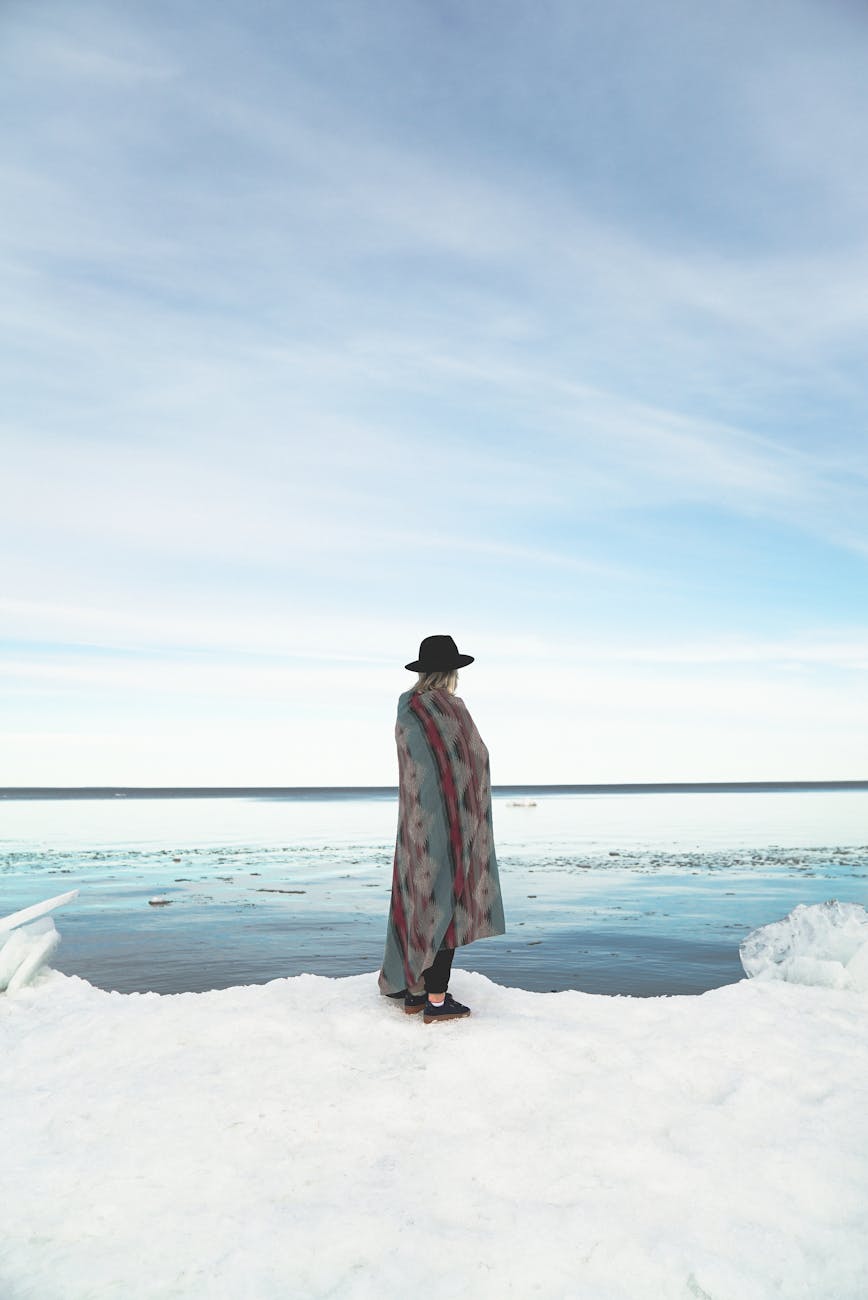 Even those familiar with Third Winter can't help but be frosted by it.
Seriously.
The sun felt that good.
We haven't felt sun like that since early October.
We've already had First Winter. A looooong First Winter. Then False Spring got us excited.
Not excited enough to do anything yet. Naw. We're too tough and cynical for that.
Second Winter flew by with nary a twinge of frostbite.
But now that Third Winter has set in, so does the discouragement.
When Third Winter has you by the throat, it's hard to remember that ice – well, ice is only frozen water. It's in temporary stasis. It will melt. And evaporate.
And fall back to earth in gentle raindrops, satisfying the thirst of every living thing.
Right now, in its frozen state, that's all you can feel.
Numbing pain.
Are you in your metaphorical Third Winter?
You got the layoff notice. Then the water heater went on the blink unexpectedly.
Now this diagnosis.
Frost, wind and snow keeping you pinned down in perpetual discouragement.
The Psalmist here is being very open about his depression. Interesting, yes? I mean, not a lot of guys out there are comfortable getting this personal – and to put it in song lyrics that everyone would sing at the temple?
That's chutzpah.
But notice that once he's acknowledged his feelings – put a name to them, felt them – he is ready to move to the next step.
He knows, you see, that feelings change.
He knows that his discouragement will pass. He knows that when he acknowledges his smallness, his 'stuckness', his inability to change his circumstances, that he can focus on the bigness and reality of God.
He also knows the secret.
Do you?
There is a secret weapon that works especially well when we are down in the dumps.
Singing.
But not just the ABCs or your favourite radio tune.
Praise.
Praise.
There's something about singing praise to God that resets our brains and hearts. Praise removes our eyes from ourselves and places them firmly on God.
See, the more we stare at our problems, the bigger and more insurmountable they appear.
But the more we sing praises, recite the goodness, power, and authority of God, the smaller our problems look compared to the absolute glory of the Living God.
This is not about dismissing or minimizing your pain. Remember the Depressed Psalmist? He feels it. He names it. He is real with it.
He just helps to balance it with the reality of God's goodness.
And notice the key to this crooner's emotional recovery:
It's a choice.
He chooses to set his hope on God's promises. He decides to sing praises, even while he hurts. He makes a conscious effort to give God some loving compliments before he starts to feel anything different in his heart.
And his choice leads to change.
Are you in the middle of Third Winter?
Sing! Read some of those stories of old where men walk out of furnaces, lions keep their mouths shut, and women lead armies to victory. Let them wash over you and remind you that God is in the business of redeeming His people and calling them to greatness.
And sing some more! It will do your heart good!
That one simple choice will remind you that this life – and all the pain it can throw your way – will melt one day into a glorious eternity.
A forever summer.
Choose to believe in Spring with me?
Father, this life can be really, really hard. We get discouraged. Remind us of Your love, grace, and power. Remind us that circumstances change – and that when we choose to praise You in the middle of wintry conditions, our spirits will be lifted above those circumstances. Amen.